StoryBrand Website Refresh Services in Cincinnati Ohio and Beyond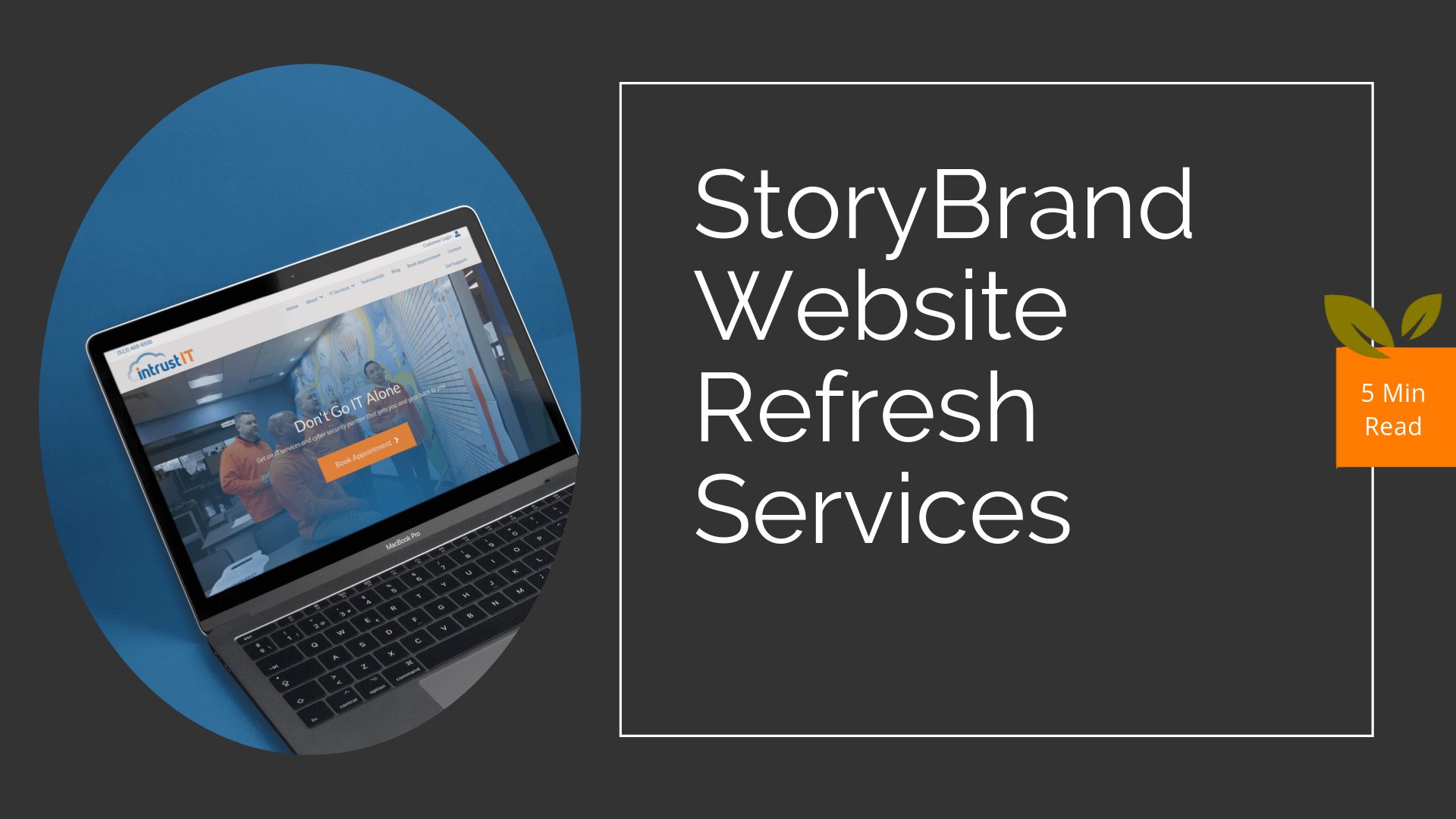 Our StoryBrand Website Services
We provide complete StoryBrand website refresh services including:
StoryBrand workshops to align your team

Website copywriting for SEO and to leverage "Building a Story Brand" principles

Complete StoryBrand website refresh development, design and project management services from ideation to launch
We are pleased to share an exciting partnership with a client who recently rocked a StoryBrand website refresh! Here is their StoryBrand Website Case Study.
---
Challenge
A financial advisory firm struggled to create a clear message to attract ideal customers. Through multiple acquisitions of successful financial advisory firms, messaging was getting muddied. A marketing manager struggled alone to implement a website refresh. She needed a way to balance the challenges of being a single-person marketing department for a company with nine locations. The goal was to implement the website refresh and bring together the leadership for alignment on messaging while continuing to reach customers with events and email marketing.
---
Solution
BigOrange Marketing partnered with this registered investment adviser (RIA) firm in Ohio to create a multi-month marketing plan to implement the StoryBrand website refresh and create an ongoing strategy. The marketing team leader at the firm led the StoryBrand message clarification within her firm. She aligned the team leaders on the need to simplify with StoryBrand principles.
BigOrange created the marketing strategy and project plan to manage the StoryBrand website refresh from customer discovery through development and review stages to launch in only 3 months. The team also partnered together to integrate the website with the firm's HubSpot marketing automation platform.
---
Results
The StoryBrand website launched on time to rave reviews.
Our partner is extremely pleased with the results. We continue to partner with them to create a strategic marketing plan to increase awareness of this purpose-driven investment firm.
---
Check out this financial services firm with StoryBrand website updates: Visit CarnegieInvest.com
---
StoryBrand Website Refresh Services in Ohio
Looking for a partner to help you clarify your message? Tired of overpaying for marketing and not seeing leads? Feeling like you might be missing out on the gangbusters economy? Book a free 30-minute consultation with our digital marketing strategist Margee Moore. (Estimates in 1 week or less)